Destruction players may wonder: "Werit, what kind of monitor are you using when you are WTF PWNing us?" Wonder no more, for my quest is now over! Behold...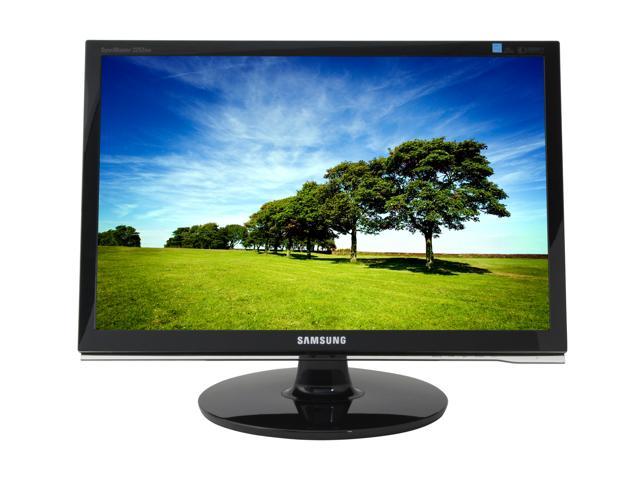 I went with the 22" Samsung 2253BW from Newegg. It came out to $249, after a mail in rebate. I ordered it Saturday and it arrived Monday afternoon, with their free 3 day shipping. I did spring for rush delivery, which added $2.99 I think. Not sure if that actually got it here faster though. No complaints with Newegg, in fact I will likely use them again.

Thanks go to Snafzg for the recommendation.

The resolution of the monitor is 1680 x 1050 and 16:9. My previous monitor was 1280 x 1024 and 4:3. I must say, this monitor seems freakin huge! I was close to getting a 24" monitor that could do 1900 x 1200, but now I know, it would have been way too big. Some people will say, it can never be too big! Sometimes they are right, but when it is 2.5 feet away from your face size can be an issue. Hrm, that didn't really sound right.

The first thing I noticed with the monitor is how bright it was. I don't know if it was actually bright, or my old monitor was just dim. I had a tough time even looking directly at it. I debated making one of those cardboard eclipse viewing devices we made in school, but deceided to lower the brightness instead.

The Samsung has a bunch of named setting for brightness, called MagicBright, and a 1-100 scale... which I am guessing is the named setting 'Custom.' I am using the 'Movie' setting, which is less bright than game and their 'Dynamic Contrast.'

DynamicContrast is one of the features of the monitor. It allows for an 8000:1 contrast ratio (read: better blacks) while the normal setting is 1000:1. I tried this out, but it seems much too bright. I hate not to use a big feature of the monitor, so I will have to go back and try it again sometime.

Since Mythic is being stingy with the beta invites, I fired up WoW to try out the new monitor. I was quite impressed with how much better the world looked with the higher resolution and wider screen. With my old monitor, I was running everything at High, but the monitor did make a big difference. I don't know how I got by with an 18" 4:3 now.

So far I am quite happy with my purchase, especially for the price. On the other hand. Desctruction players are put at yet another disadvantage. I await cries of "Nerf Werits monitor!"