I'm a little behind with my ESO news. I know it's not the hot new thing anymore, that title belongs to WildStar. But I am still quite interested in what goes on with it though. It feels like Update 2 came pretty quickly after Craglorn's release. Although, I'm not the best judge of time anymore. As you get older, it feels like it passes quicker. The patch notes for this update are pretty hefty.

Crypt of Hearts. They released a veteran version of this dungeon. While neat, it is of no interest to me. I barely have time for solo content much less the group content. This makes the second update in a row where the focus has been group content.

Lighting. I won't pretend to understand how they did it, but they made improvements to how windows and lighting from them works. The screenshots they provided look excellent, so it should provide some improved ambiance.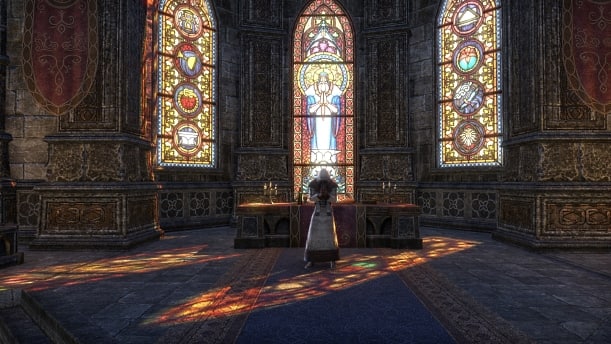 Weapons and Armor.
You can now pick up weapons and armor throughout the world from racks and other placements. I'm not quite sure why they did this, as they don't seem very useful. They are not worth anything, they are low quality, and they don't give you much of anything when you deconstruct them.
Bug Fixes.
There are a huge amount of bug fixes and balance changes included with this patch.
It was a decent patch, especially considering the turnaround time. I do wonder what they have on tap for Update 3 though. Hopefully it will include some non-group content.